Life before the coronavirus outbreak is nothing but yesterday's dream. Gone are the days where you can pack a ton of people in at a small house party, go out without having to wear masks, and relocate swiftly without worries. Unfortunately, this is life now. Although the vaccine provides a ray of hope, it will take a while before things return to normal. And if your move can't wait until then, here are seven essential tips you should remember.
1. Look For a Reliable Moving Company
During this time of crisis, DIY moves have become even more challenging to execute. Before COVID-19, you could always ask your friends to help you out with loading and lifting. Now, however, you may meet resistance or have to worry about the risk. You never know where they've been to or who they've come into contact with. 
Meanwhile, you can entrust the process to the right moving company. A reliable mover will regularly screen its employees to ensure they are COVID-free and take the appropriate quarantine measures if an employee does test positive. Just don't forget to discuss with the manager on what safety protocols they follow to ensure the move's success without compromising everyone's protection.
2. Request a Virtual Estimate
In-home estimates have always been the gold standard for moving but not anymore. At least not when physical contact poses serious risks to your family's health. No worries, though. Thanks to technology, your movers can now assess your inventory from their office. A virtual estimate works the same way as an in-home one but with more participation on your part. Basically, you will tour their inspector around your home through a video call. He will then provide an estimate of the moving costs based on what he sees. No need to be skeptical. It is proven to be as accurate as an agent coming over to evaluate your home.
3. Disinfect and Sanitize
Both you and your movers are required to cooperate in this. With a few suggestions from WHO, here are some ways to counter the virus:
Sodium hypochlorite (bleach/chlorine) can be used for disinfection at a recommended concentration of 0.1% or 1 part of household bleach to 49 parts of water.
You can also use 70-90% alcohol to disinfect ordinary surfaces like tables, couches, and furniture. Don't forget to clean doorknobs and handles.
Make sure to start cleaning from the least soiled area (like the bedroom) to the dirtiest one (living room) to minimize the spread of particles.
Check to see if your movers are also properly disinfecting their moving equipment and supplies.
Minimize the number of people who have access to each room to at least one or two persons.
Leave hand sanitizer at various checkpoints in your home and remind everyone to use it regularly.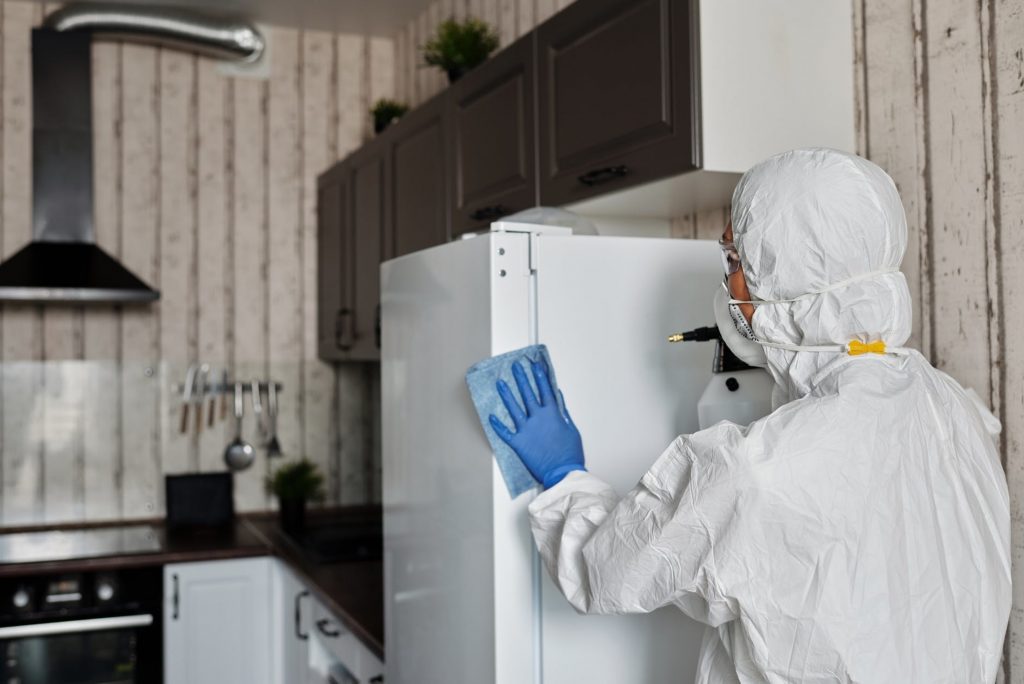 4. Wear PPE
It may seem obvious, but it never hurts to take extra precautions. Make sure everyone inside your home is wearing a mask and gloves, including your kids. If your area has thousands of COVID cases, it might be worth wearing face shields as an added protection.
5. Maintain Social Distancing
It is advisable to maintain a 6-foot distance from another person to avoid contact transmission as much as possible. Although you might be tempted to help your movers expedite the process, please refrain from doing so. Trust them to do their part while you handle more essential aspects of the move. Remember that you're a part of the team, and your job is to avoid getting in their way. Also, make sure to keep your kids and pets somewhere safe (preferably off-site) on moving day.
6. Eat Healthily
No matter how smooth or secure the operation may seem, you'll never know when the virus could have sneaked into your body. That's why eating healthy a month or week before the move will help you and your family a lot. In fact, you should even make it a habit to eat healthy now! A strong immune system is the best counter not only to COVID-19 but from other illnesses in general.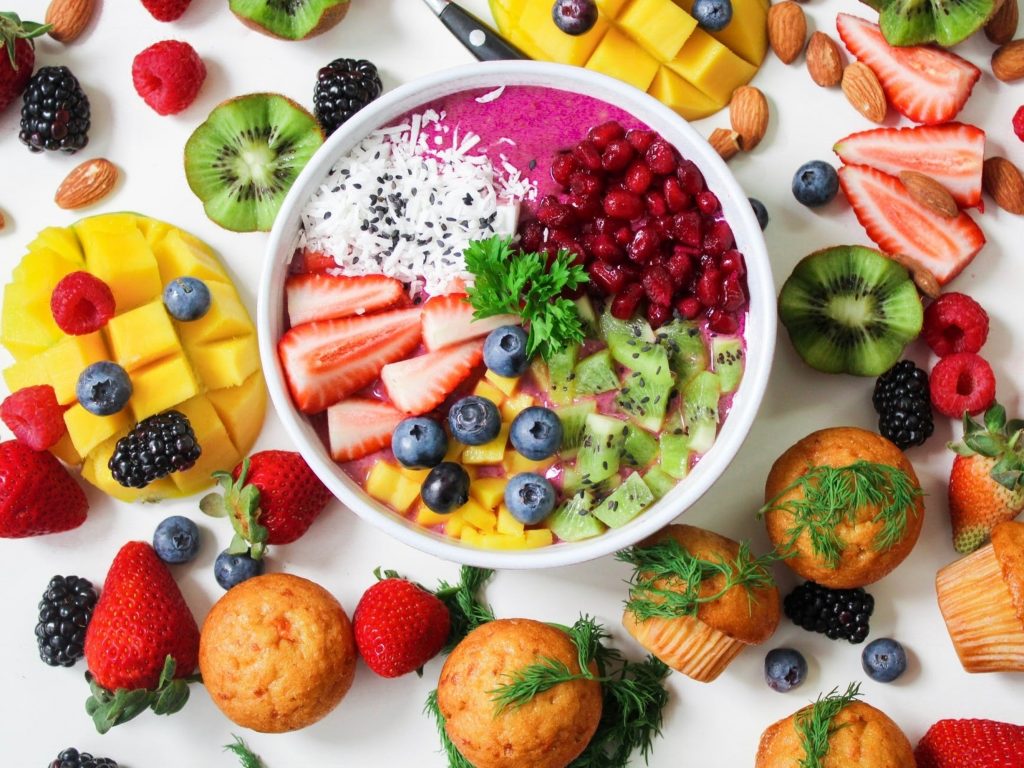 7. Communicate With Your Movers
In such times when movement and certain procedures are restricted, communication is the most vital factor. Don't hesitate to bring up your concerns or ask your movers questions. Tell them about your plans and provide a clear outline of your demands. Of course, it is also wise to listen to their suggestions. As long as both parties know what to expect of each other, the move should proceed smoothly and safely. Stay safe out there!